Find more information on this year's World Laughter Day under events.
The Indian physician Dr Madan Kataria created Laughter Yoga in 1995. The first World Laughter Day was organised by Mr Kataria on 11 January 1998 in Mumbai (formerly Bombay) in India. Afterwards, in order to be able to hold it in as many countries as possible on a day with warmer temperatures, it was moved to the first Sunday in May.
On World Laughter Day, all those who love to laugh gather in all sorts of public places to laugh together with other people and set an example.
One of the objectives of World Laughter Day is to reach a wide range of people - including mass media - in order to make laughing more popular.
The force of positive energy generated by laughing together ideally brings peace on earth - when the beneficial effects of laughing reach all the peoples of the earth to promote peace, love and health.
By the way: www.fitlachmit.at went online on World Laughter Day 2007: on Sunday, 6 May 2007.
World Laughter Day 2018 - Karlsplatz / Vienna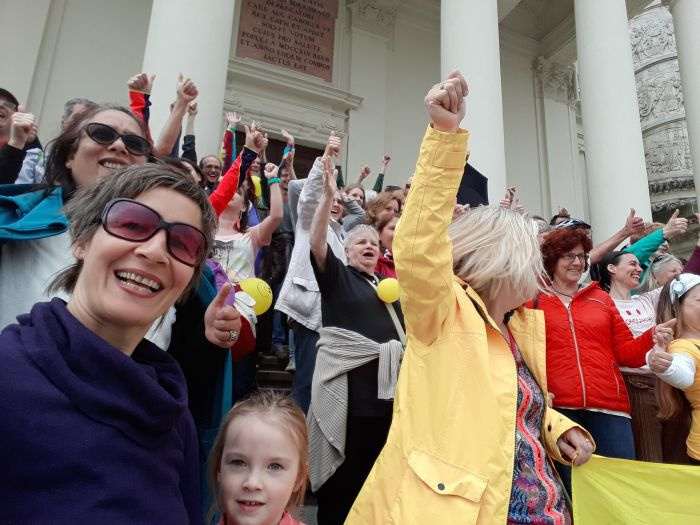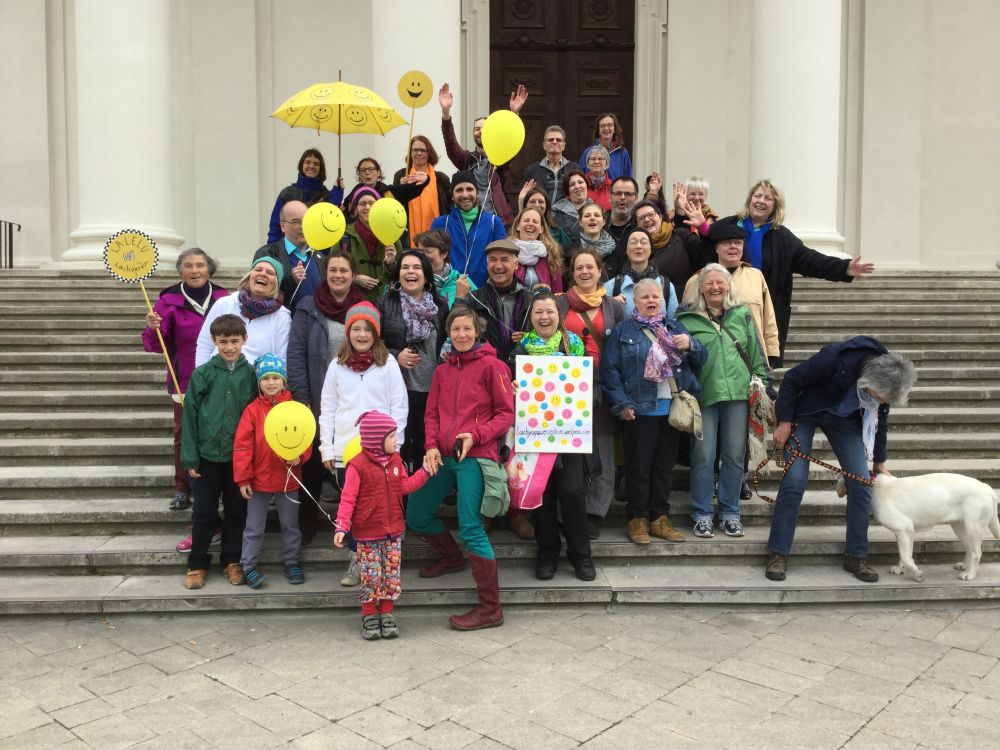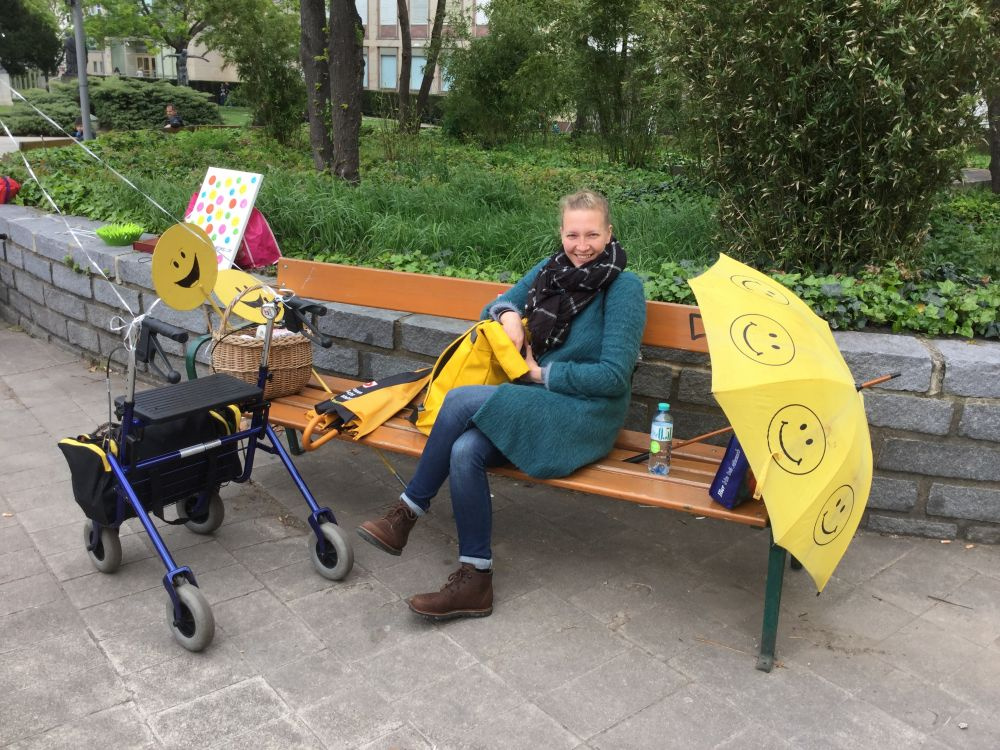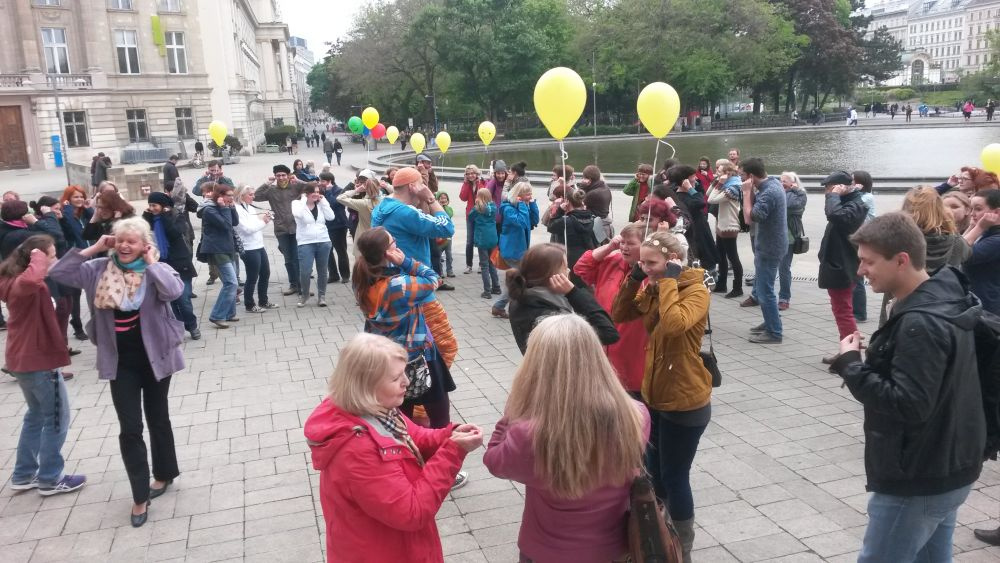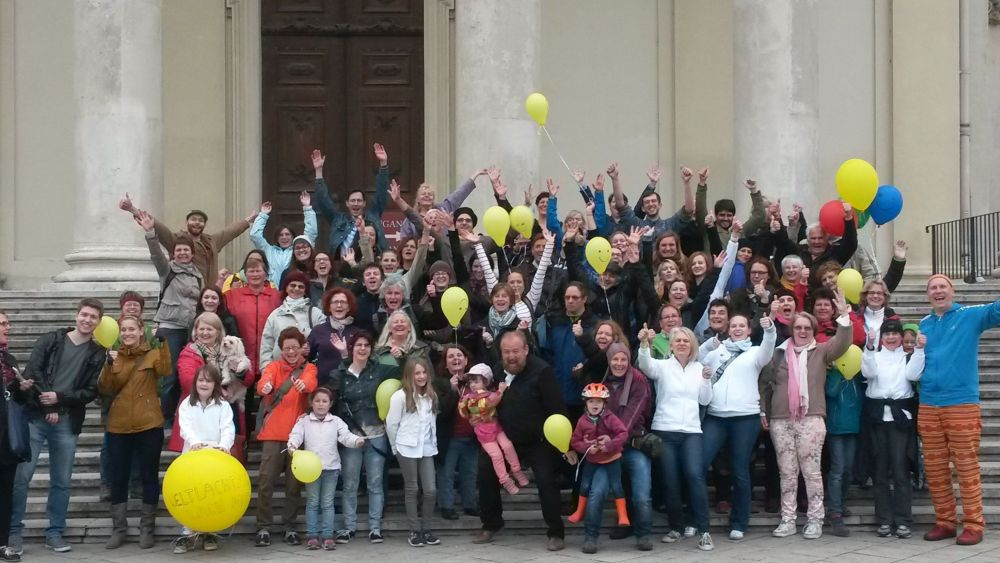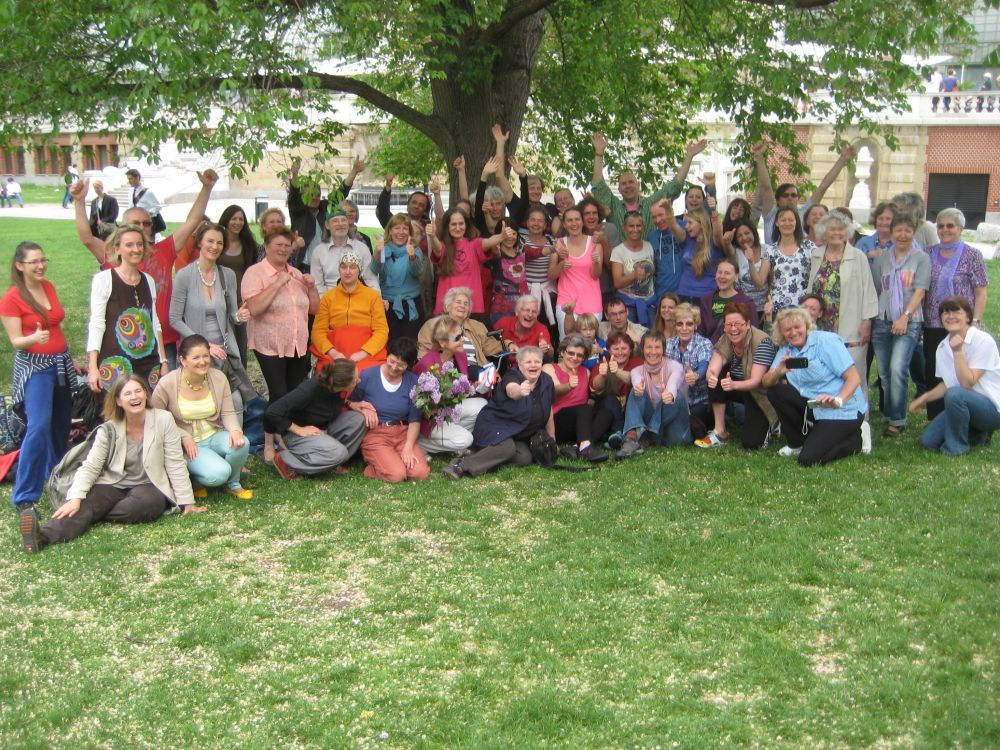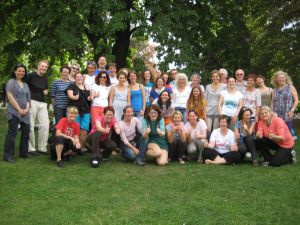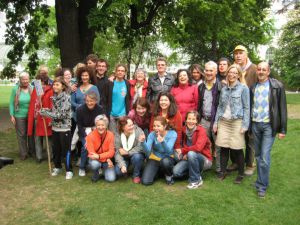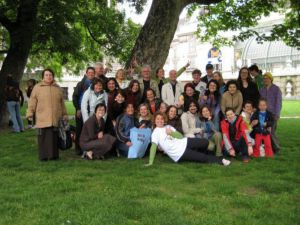 World Laughter Day 2007:
Laughter Flashmob in tube and
Am Himmel with Ellen Müller in Vienna