My vision is that laughing (=healing) restores inner balance within human beings and that this automatically has a beneficial effect on external balance, too. In global terms, it is a contribution to world peace.
I was born in 1975
and grew up in the Weinviertel region in Lower Austria
My schooling ended in 1994 when I finished commercial secondary school (HAK). I gained initial professional experience in a lawyer's office in Vienna. I then started to work in the environmental sector and from 1999 to 2008 I worked as office manager at VCÖ.
I have always been interested in the diversity that life offers and I have attended many continuing education and advanced training programmes, both for professional and for private purposes.
Several courses, seminars, workshops, etc. on communication, education, coaching, rhythmics and self-experience continue to enrich, expand and complete my life.
February 2006: Training programme to become a laughter and breathing coach, with Peter Cubasch / Lach- und Atemforum Austria
March 2006 to November 2007: Training programme in laughter and breathing education
Regular laughter training since April 2006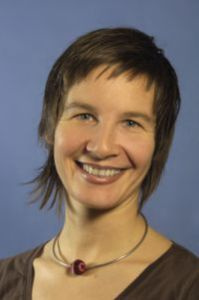 My focus is on laughter and creativity training and on active "re-laxation". The fitlachmit offers are particularly suited to adult education; they are a source of inspiration and stimulation as part of creativity meetings, team-building activities, stress management and burn-out prevention. I'm also available as a (co-)trainer offering playful input in wonderful combinations (e.g. in communication coaching).
My methods focus on experiences and the body.
Laughing - which I consider a loud and immediate form of meditation - helps you to perceive and experience yourself (even better).
Contact me:
+43 6991 5224 648 or e-mail to Martha
A warm "thank you" to Rita Newman for my portrait photograph!
This website was supported by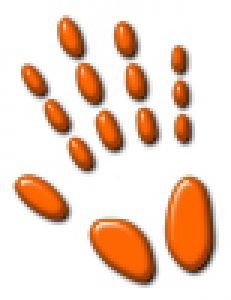 Gerhard Ribnicsek
Links
to find out more about other interesting people as well as ideas, projects and organisations worth supporting:
creative:
www.adhocrates.net
www.anitazieher.at
www.bartussek.info
www.gerpei.at
www.humaninvest.at
JazzLab Music/
www.klang-der-seele.de
www.kreativitaet.biz
www.newman.at
schlafdermagie
www.thomas-tanzberger.at
personal growth, coaching and others:
www.humandesignsystem.cc
www.just-her.eu
www.mutmacherei.net
www.lisarainbow.com
www.wendekraft.com
www.yogaontherock.at
social activities:
www.eh-klub.at
www.einherz.at
www.fussabdruck.at
www.hanreich-verlag.at
www.lamaste.at
www.lok.at
https://nachhaltigkeit.greenpeace.at
www.nachhaltig.at
www.sozialprojekt.at
www.wienertafel.at